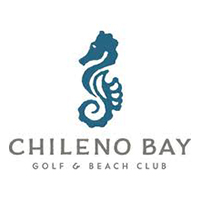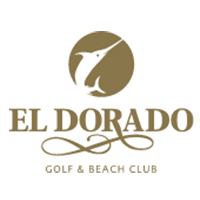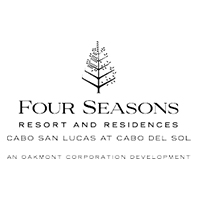 A great golf community is more than just its golf course, but at the same time, the better the course, the more valuable it is to its community. What makes Cabo perfect for golf courses and beach clubs is that cities such as Cabo San Lucas and San Jose del Cabo have stunning desert surroundings, are near mountainous areas, and have the Sea of Cortez as a backdrop. The area simply lends itself to the creation of some of the finest golf courses in the world, and some of the most legendary names in golf like Jack Niklaus, Fred Couples, and Greg Norman have obliged.
Sun, sea, sand and some of the best minds in golfing history have combined to make Cabo a golfing Mecca. And where you have the best courses, you'll also find some of the best golf communities.
GOLF AND BEACH CLUBS: CABO SAN LUCAS AND SAN JOSE DEL CABO
CHILENO BAY GOLF & BEACH CLUB
Chileno Bay Resort & Residences, is very exclusive and offers the highest levels of privacy. The Beach Club hosts a range of activities and nighttime entertainment. Chileno perfectly balances the culture of excitement and fun that Cabo San Lucas is known for, with the serenity of the landscape around it. Owners and guests have exclusive access to the otherwise-private golf club and course designed by Tom Fazio.
Property options include turnkey residences, custom homes, and resort villas, all of which exude modern ease and sophistication.
TWIN DOLPHIN GOLF CLUB
The Twin Dolphin Club's one of a kind 18-hole course is built in the Baja desert. It's an incredibly fun course with fast greens played against the stunning backdrop of the desert, mountain, and the Sea of Cortez.
But it's not just picturesque views and fast fast lawns. The course provides state-of-the-art technology to improve your game including a laser measuring for yardages to greens and Trackman technology that follows and records the trajectory of your swing.
Although it's a private club, you'll have access if you're a Maravilla community homeowner or a guest at Montage Los Cabos. This privilege is also extended to Montage Residents or guests, or owners at Santa Maria Bay.
EL DORADO GOLF & BEACH CLUB
Along The Golden Corridor that joins San Lucas and Jose del Cabo lies El Dorado, an exclusive Discovery Land Co. resort community. This beach club in Cabo San Lucas is a family-oriented community and offers casitas, villas, custom homes, and homesites. Beds range from 2-7 depending on your requirements. All of this spread across over 500 acres.
But it's also known for its fantastic Jack Niklaus-designed golf course. This 18-hole course will take players through a tour of ocean fronts and desert views, all seamlessly done.
CABO DEL SOL COVE CLUB & DESERT COURSE
The Cove Club Ocean Course at Cabo del Sol, opened in 1994 but became exclusive for Cove Club members in 2019. It features several new holes, new and improved playing surfaces, bunkers that have been redefined, and landscapes that truly capture the beauty of the local area. If you're wondering about the quality of this golf course, it was designed by Jack Niklaus.
All home options in the Cove Club offer a view of the Sea of Cortez and come in a range of styles. There are reef villas and residences, Four Seasons Residences, haciendas, and casitas. There's also a range of pricing options and you can acquire property for $4M or go for something closer to $30M.
Tom Weiskopf designed the Desert Course at Cabo del Sol. Based at the foot of a mountain, it has the lovely feature that whatever hole you're playing on, you'll always have a view of the Sea of Cortez.
You can acquire properties at the Four Seasons Resort and Residences. An exciting opportunity will open later in the year with Park Hyatt slated to open towards the end of 2022.
FOUR SEASONS AT COSTA PALMAS
The Four Seasons at Costa Palmas (East Cape) is an 18 hole course that provides both desert and ocean views. Designed by Robert Trent Jones II, it is a balanced golf course in Cabo that takes the golfer through three distinct movements. The course begins with a dunescape theme, rises along upland, and culminates at the glorious Costa Palmas Marina.
The properties are just as magnificent as the course. Villas sport wide-open spaces, views of the sea, and top-end luxury furnishing. Sleek and sophisticated but wonderfully inviting, this resort is fantastic for family and friends who visit.
Making Cabo Home
Property sales in these golfing communities in Cabo are at record levels and inventory changes daily. To get the assistance you need, turn to our licensed Real Estate advisors, your local experts for the best private golf & beach club communities in Cabo. While all the golf communities above offer luxurious properties in the best communities, our team can further guide you to the community best suited to the lifestyle you want. We'll do everything possible to facilitate a smooth move to your new home. Then just enjoy the view, either from the comfort of your luxury home or from the fairway, just don't let it distract you during your swing.
Contact our team today at 619.374.6697 or leave us a message at darren(at)laidback(dotted)luxury to start your search for homes and villas in some of the most exclusive golfing communities in Los Cabos.